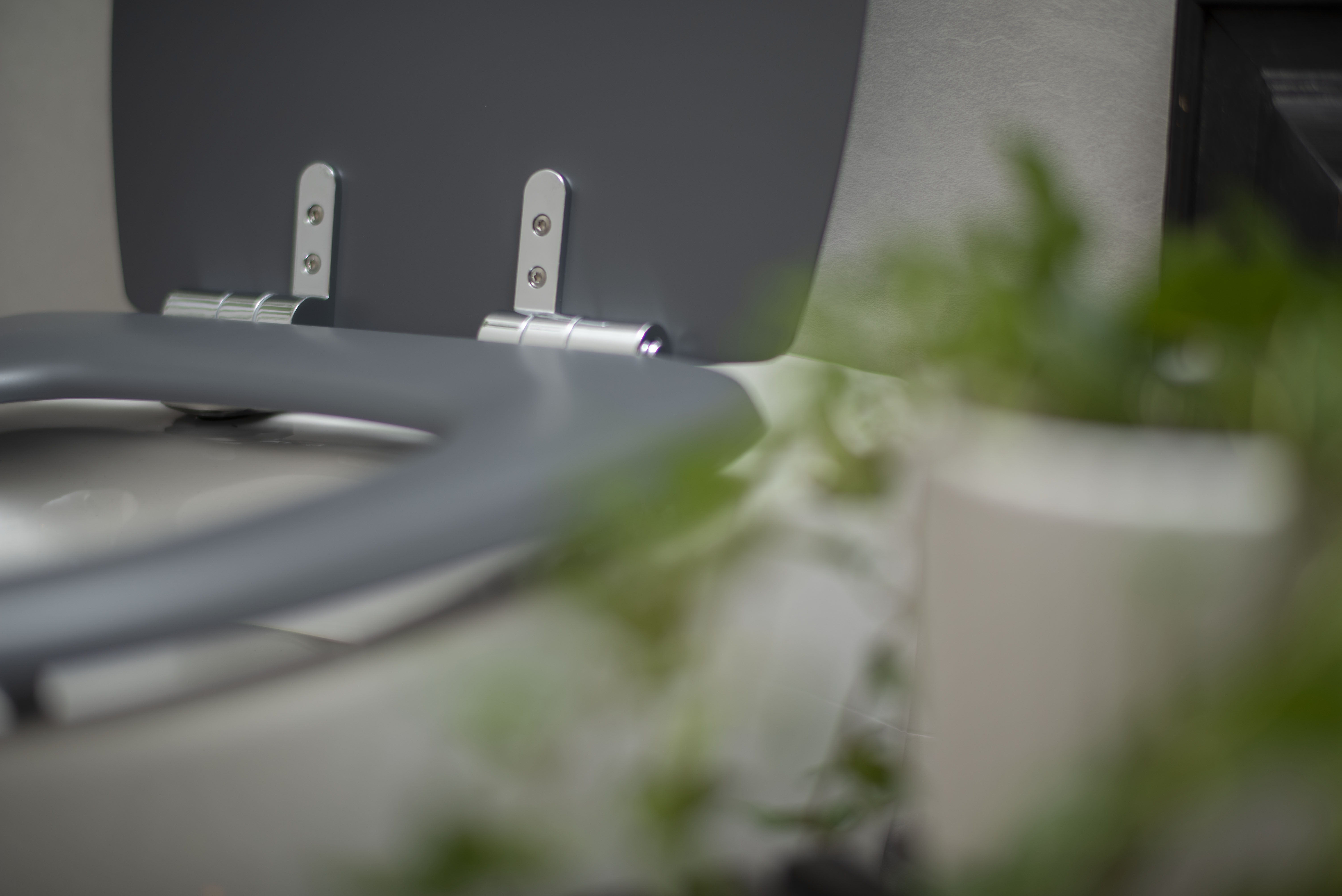 High quality throughout the manufacturing process
At our factory in Orsa, we manufacture toilet seats from FSC®-certified pine from the forests of Dalarna. The wood core makes the seats unique, sturdy and durable. They are then lacquered with a durable high-gloss or matt lacquer that makes the KAN seat last year after year.
From raw material to finished seat
The raw material consists of wood fiber from a local supplier. The wood fiber forms the frame together with glue. The seat is then covered with a glass fiber reinforced polyester that makes the seat very stable and strong. The frame is then lacquered in polyurethane paint, which gives the KAN seat its high-gloss, scratch-resistant finish.

The final step is the quality control where the seats are inspected, and then the final quality stamp in the form of a KAN seal that is found under the seats. Buy a KAN toilet seat directly from our online shop.
Responsible forest management
We at Kandre are proud of our FSC certification. We have a Chain of Custody (CoC) certification on our raw material wood chips. Our product is manufactured and processed according to the Forest Stewardship Council's regulations and standards.

FSC promotes environmentally sound, socially responsible and economically viable use of the world's forests. The FSC label allows consumers to choose wood products that come from forestry operations that respect people and the environment. Our products contain wood from forests managed according to FSC rules and the forestry is FSC certified.

Read more about Kandre 's FSC certification here.