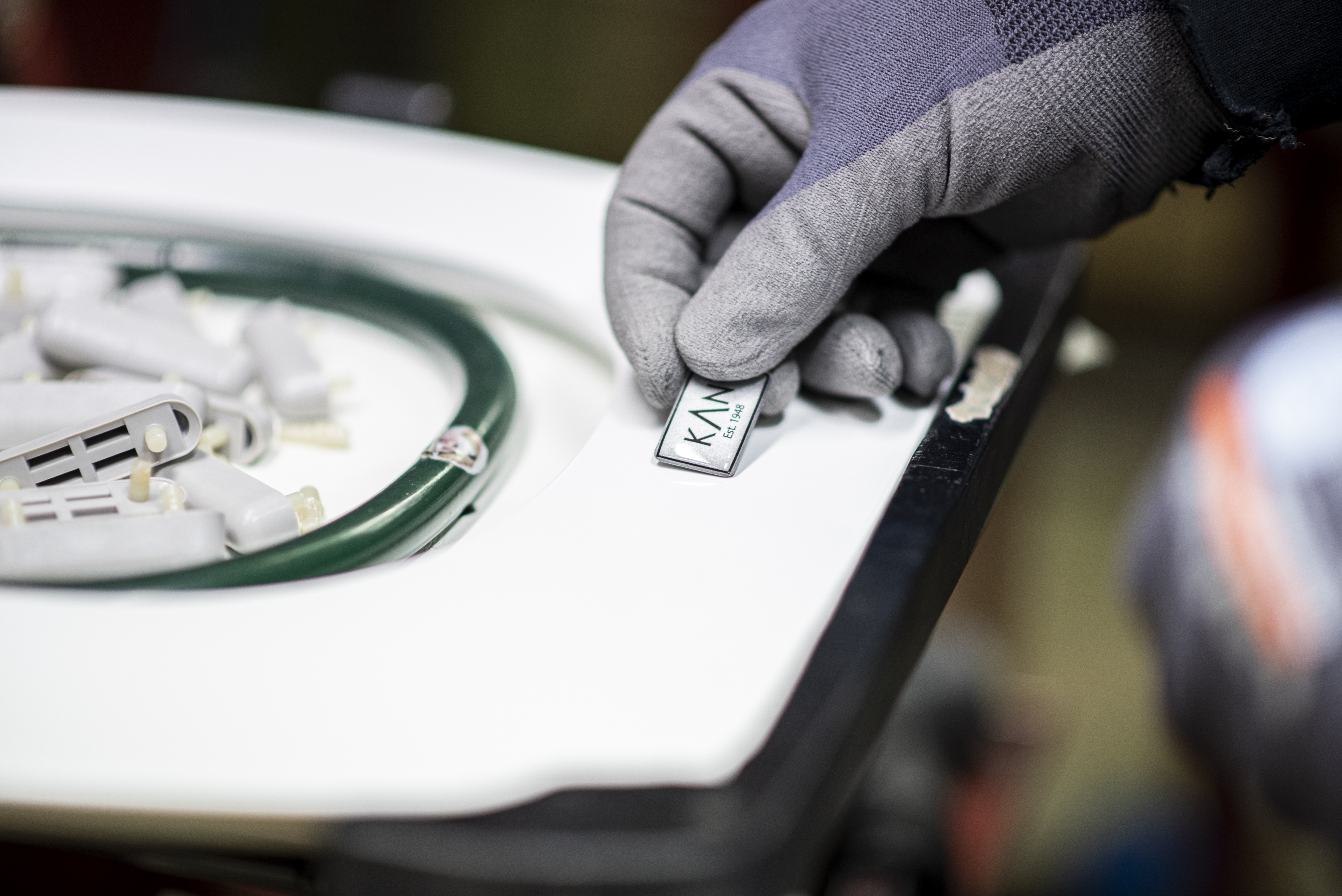 Quality, craftsmanship and heart since 1948
Since we at Kandre introduced the original seat, KAN 1948, several colours, models and woods have been added, but the design language remains the same and the high quality is still in focus. This is what makes a classic.
The story of the KAN brand started with entrepreneur Viktor Kandre
In 1944 Viktor Kandre fled the war in Estonia and came to Sweden. He arrived empty-handed, but had many different business ideas. One of them was to make toilet seats. The idea of making seats met with many doubters, as no one thought it would work to make seats from pressed chipboard that had been reinforced with fibreglass and varnished. Enclosing a living material with a dead material was never thought to work. The concept turned out to be an excellent one.
After only four years, Viktor had established a business in Edsbyn where he manufactured toilet seats. Viktor was a true entrepreneur with many different directions and ideas, but the one that took him the furthest was toilet seat production. At first, the seats were made of birch wood.
In 1958 Viktor moved the production from Edsbyn to Orsa. In Orsa there was plenty of wood chips as a raw material, not least in view of the Orsaplatt, a particle board manufactured at Born in Orsa. It was also at Born that Kandre was first started, the closest neighbour to the Orsaplatte. By 1965, the company had outgrown its premises and moved to the premises we still occupy today.
Even today, the company is characterised by Victor's sense of quality, efficiency and good design. KAN toilet seats are designed for function and durability and are recognisable by their classic design, easy-to-clean surface and clever details.